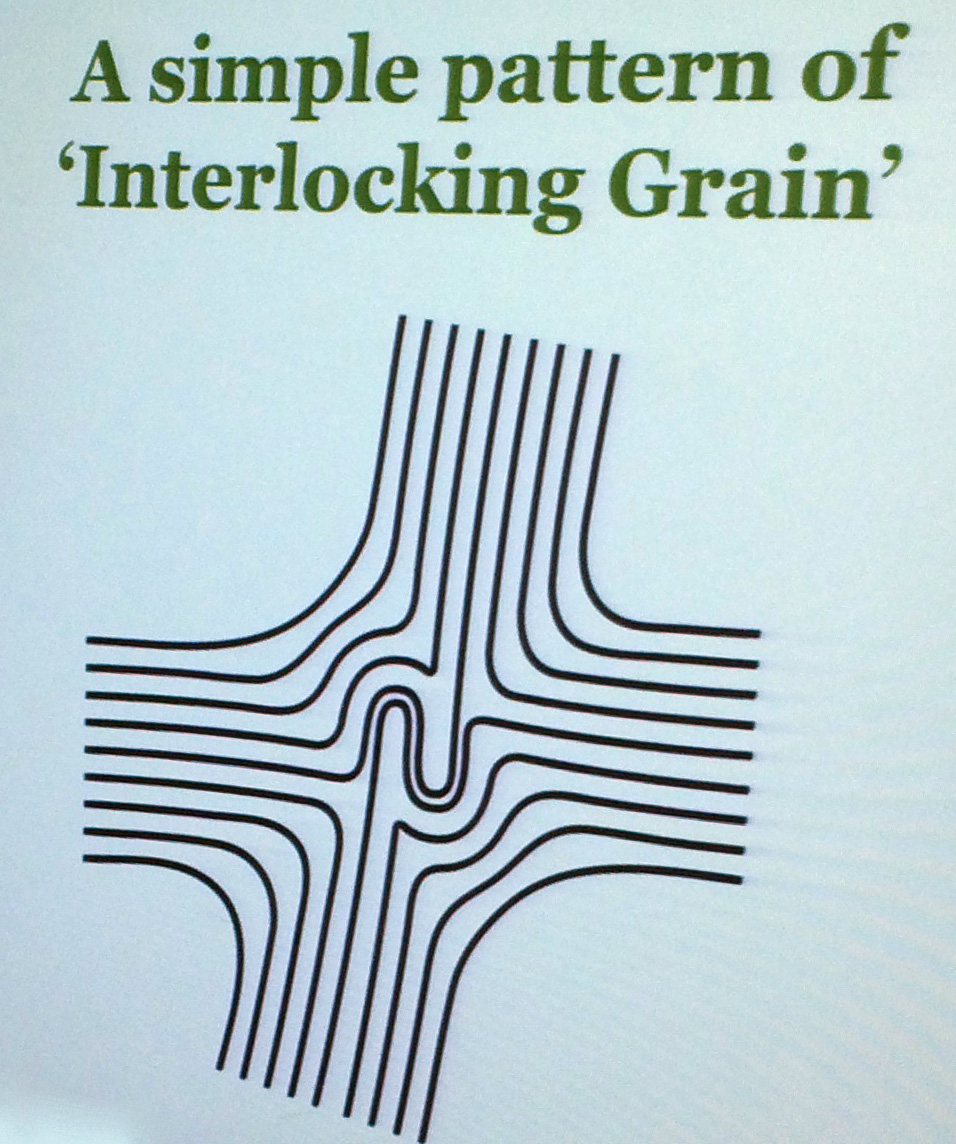 You can always tell when it's an Arboricultural Association meeting that I'm attending – it rains heavily! Still, thanks to Andrew and the committee for squeezing us in when they were really at full capacity.
In addition to the AA AGM the main events were presentations by Duncan Slater & Patrick Stileman, but before they got going Kate O'Shea introduced Perennial.
This horticultural charity aims to help people when times get tough, and Kate highlighted the experience of an arborist injured at work when he was hit by a falling branch. Perennial helped to sort out the range of financial and social problems this accident raised. The charity have recently had their profile raised in the AA newsletter. Hopefully we won't need them…but it's good to know about these people. www.perennial.org.uk
Patrick Stileman, an AA Approved Consultant and Chartered Forester, talked us through the new British Standard BS8596 concerning bats and bat surveys – particularly for the non-specialist. Patrick came onto the BS drafting committee due to his previous work on an AA advice note concerning bats.
He felt very positively about the end result of the new standard. The British Standard Institute (BSI) have produced free micro guide to surveying for bats in trees and woodlands as well as what to do in the case of emergency treework.
http://shop.bsigroup.com/upload/273444/BSI-Bat-Microguide-UK-EN.pdf
The Bat Conservation Trust have also produced a document about the use of endoscopes by arborists, that clarifies a recent misconception…I was under the impression following a course with the Bat Conservation Trust, that an endoscope could be used to check for bat presence. However, on one of my recent tree climbing courses an ecologist informed me that this is a licensed activity but the conclusion from today's talk is that an endoscope can be used…as long as the guidance in the method statement is followed.
After coffee and networking, Duncan Slator, course tutor at Myerscough College, delivered his very engaging presentation about forks in trees and the development of his model of branch attachments. (He has nearly completed his PhD in this)
Keen to show us that he is not just about forks, Duncan informed us of his many other research interests in arboriculture, including nursery pot shapes of a given volume with more root spread.
Duncan has written 5 academic papers on forks in trees. We had an excellent demonstration showing how the fork can snap and the features of forks...but we have to mention Duncan's excellent T-shirt, which sadly is not for sale.