Chainsaw Chain Oiling  - what can go wrong?
Most clients are well aware of the need to keep a chainsaw chain sharp, and before any formal training will often achieve this by buying a new chain, sending it away to be professionally sharpened or having a go at sharpening the chain themselves.
However, a blunt chain is really only the most obvious of a range of related problems affecting the entire cutting system that includes the chain, guidebar and drive sprocket.
During a recent chainsaw maintenance & crosscutting course (Lantra ITA) the client mentioned that their chainsaw chain was not oiling properly, and as a result often overheated the bar and chain.
Lubricating oil is provided to reduce the friction between the contact parts of the chain and the guidebar, and a lack of oil can rapidly result in overheating and damage to both the bar and chain.
Checking chain oil function is a key check on start up before using the saw, and has to be demonstrated on City & Guilds Chainsaw Maintenance & Crosscutting Assessments. If your saw is not oiling properly then some of the simple things to check are:
·      Is there oil in the tank?
Not as silly as it sounds – as well as the quantity of oil what about the quality, and the operating temperature.
·      Is the oil filter clean?
Often quite difficult to see and locate, and remove, but with the tank empty it can be cleaned in situ with a little degreaser, put in the tank replace the cap and shake!
·      Are the oil delivery holes and guidebar rails clear?
Check both the power unit side and the guidebar rails.
·      Is the oil flow adjustment set correctly?
On many saws there is a small screw usually located under the base of the saw that allows for oil flow adjustment to take into account different guidebar lengths, timber conditions, and temperature.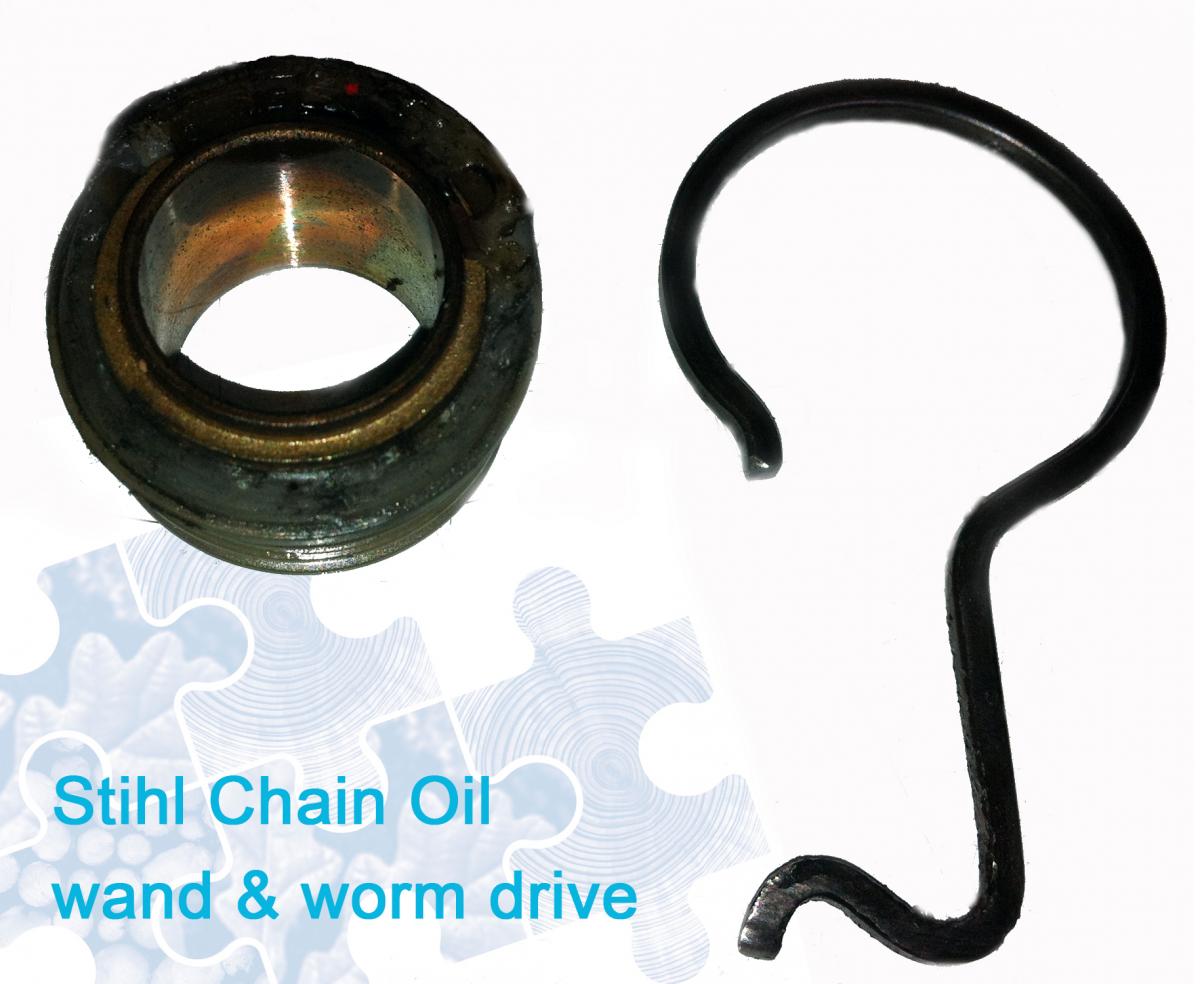 ·      Less Common Problems
After that it is worth looking at the oil pump drive mechanism, and with this example on a Stihl machine the oil pump is located behind the clutch and bellhousing, and is driven when the chain is being driven by way of a small wand that locates into a notch on the bellhousing, fits on a gear that in turn drives a worm screw of the oil pump.
This was not turning the oil pump, even though it was located in the bellhousing, due to the damage to the gear screw where it retains the oil drive wand.
When replacing a sprocket on these saws it's important to line up the notch with the wand and either hear, see or feel when it is positively located. On some models a small triangular window makes it easier to check.
All of our training team are Lantra approved arborist instructors. Get in touch to get yourself booked on to one of our many courses including chainsaw training, tree cutting courses and LOLER inspection courses.