Here are a couple of web & smart phone knot resources.
The Knot Guide app for the iPhone (also available android) comes in both a free and paid version (£1.19) – you get more knots and no adverts on the paid version - 95 knots are sorted into categories or can be searched by name, and then saved in favourites. There is also a small section on rope/knot terminology.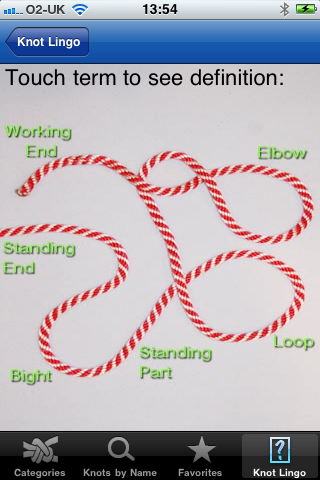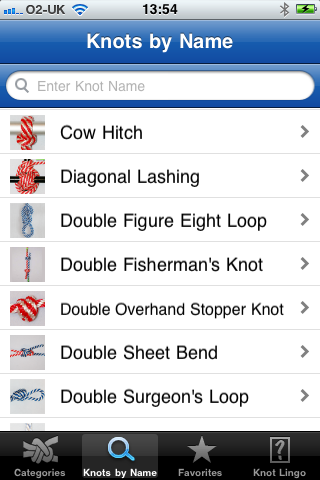 More specific arboriculture knot information can be found on the Sherrill website in their learning zone. Many enjoy the informative style of the Sherrill product catalogue and this site has most of this content in an easily searched format.
All of our training team are Lantra approved arborist instructors. Get in touch to get yourself booked on to one of our many courses including chainsaw training, tree cutting courses and LOLER inspection courses.