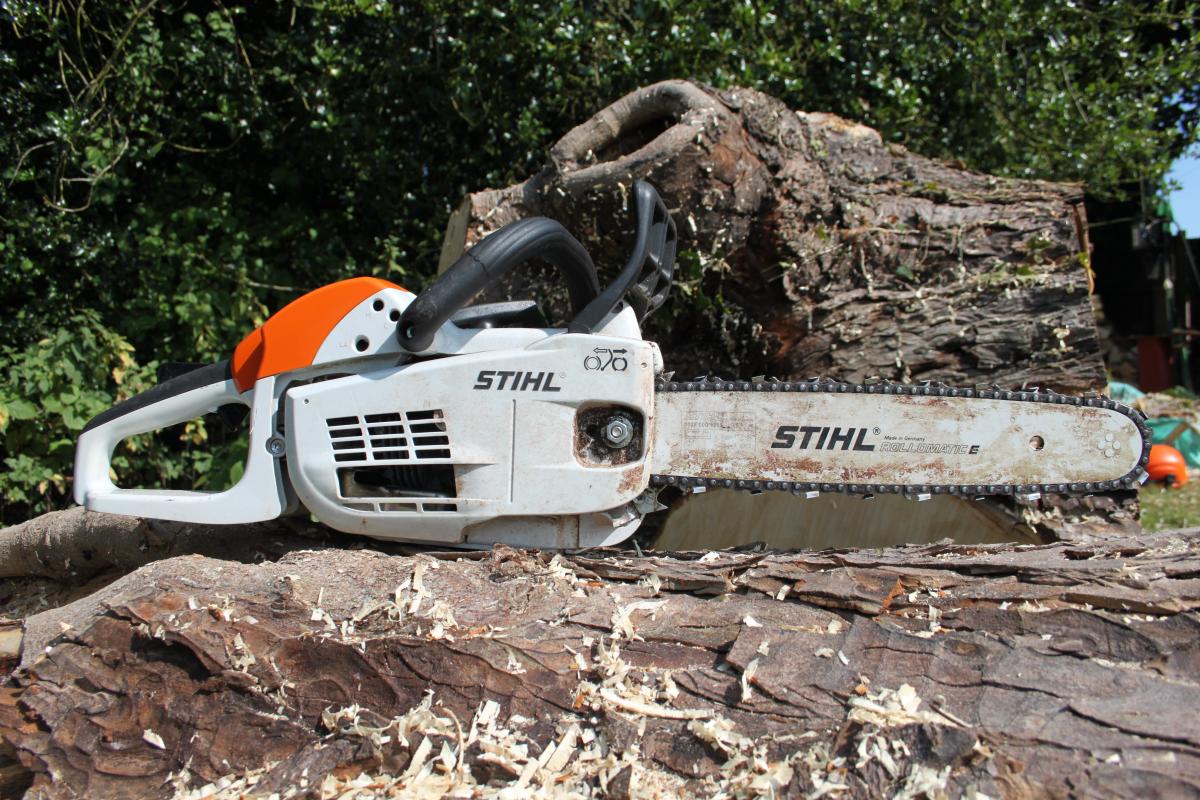 Stihl launched the new MS201 top handled chainsaw at the Arboricultural Association Trade Fair in June. Stihl also reintroduced the rear handled version which was well less publicised. This chainsaw, particularly in the MS2000 form has been unavailable for a good period of time. The only way to obtain this piece of tree surgery kit was to build one up using parts. 
Stihl MS201T is light, weighing only 3.9kg. It is a well-balanced chainsaw with good visibility and manoeuvrability. It has a wide range of applications, making it a versatile and economic buy. In fact, one of Scott Fraser Training's trainees from the chainsaw maintenance & felling and aerial tree work course made it their first purchase. The vibration levels of the Stihl MS201T chainsaw seems to be lower than the previous version and it also comes with a full chisel 3/8 low profile chain. If you're wondering how to repair a broken chain on the Stihl MS201T view Scott Fraser Training's blog post on it.
Bought just prior to delivering a MEWP course CS47, we found that it was easier to hold in the higher and less supported positions usually required for these machines. We have also used for CS39 courses (use of a chainsaw from a rope & harness) and it has been popular with trainees. The chance of one-handed uses is eliminated and better work positioning seems to result from the less cramped positions that it can be used from. For felling small trees it is also great with the impressive visibility (due to the uncluttered top and/or high set bar) and the inclusion of felling sights.
Interested in training to become a tree surgeon? View our all of our tree surgery training courses today! If you have any enquiries, don't hesitate to contact us.