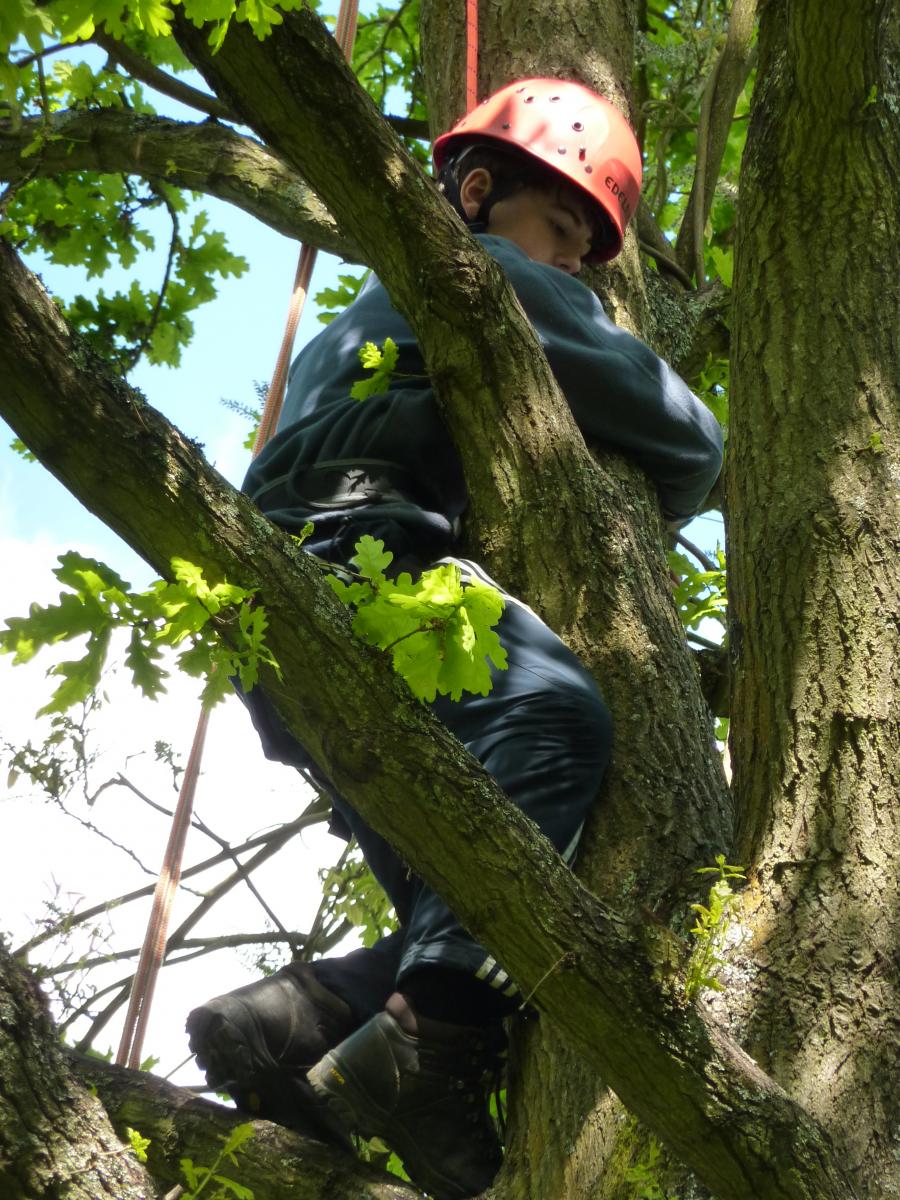 In the mid 80s I was a Scout, firstly in Uckfield and then latterly in Solihull, West Midlands as part of the Tudor Grange School Group. This was a great experience for me and no doubt helped to shape what I do now………………………
Over the past 12 months I have got involved with my local scout group, answering their request in a Parish Newsletter for support. It was cleverly worded, asking for any help whether one off, occasional or regular.
I contacted the leader and suggested a tree climbing activity, which in the end was the final event of four that I ran over the year. Scouts have rules for almost every imaginable activity, except tree climbing, and the process of getting an activity piloted, adjusting arboricultural industry risk assessments to suit younger climbers and sourcing kit for younger climbers all took time.
After working with them for the past year or so I think my job is a bit like Scouting, but for grown ups! There is much to learn from them in the way they approach problems from a different perspective or indeed listen, absorb info and then act upon it.
Arboriculture and forestry are often about problem solving, and that makes the work interesting and attract some bright people.
Here is a brief summary of the work so far, and a little more detail on how they got on with the tree climbing activity……..
September 2012     
Axe & Knife care – hut session on different axe types, their applications and care.
November 2012      
Knife & Axe use – camp session – cutting small diameter hazel and chopping firewood to keep the camp fires going. Hazel frame bow saw project.
March 2013             
Sweet Chestnut pole harvesting & conversion – to stock up on handy poles for all sorts of future projects we took a group into an area where management had been neglected for a few years. Axe felling cuts were used.
April 2013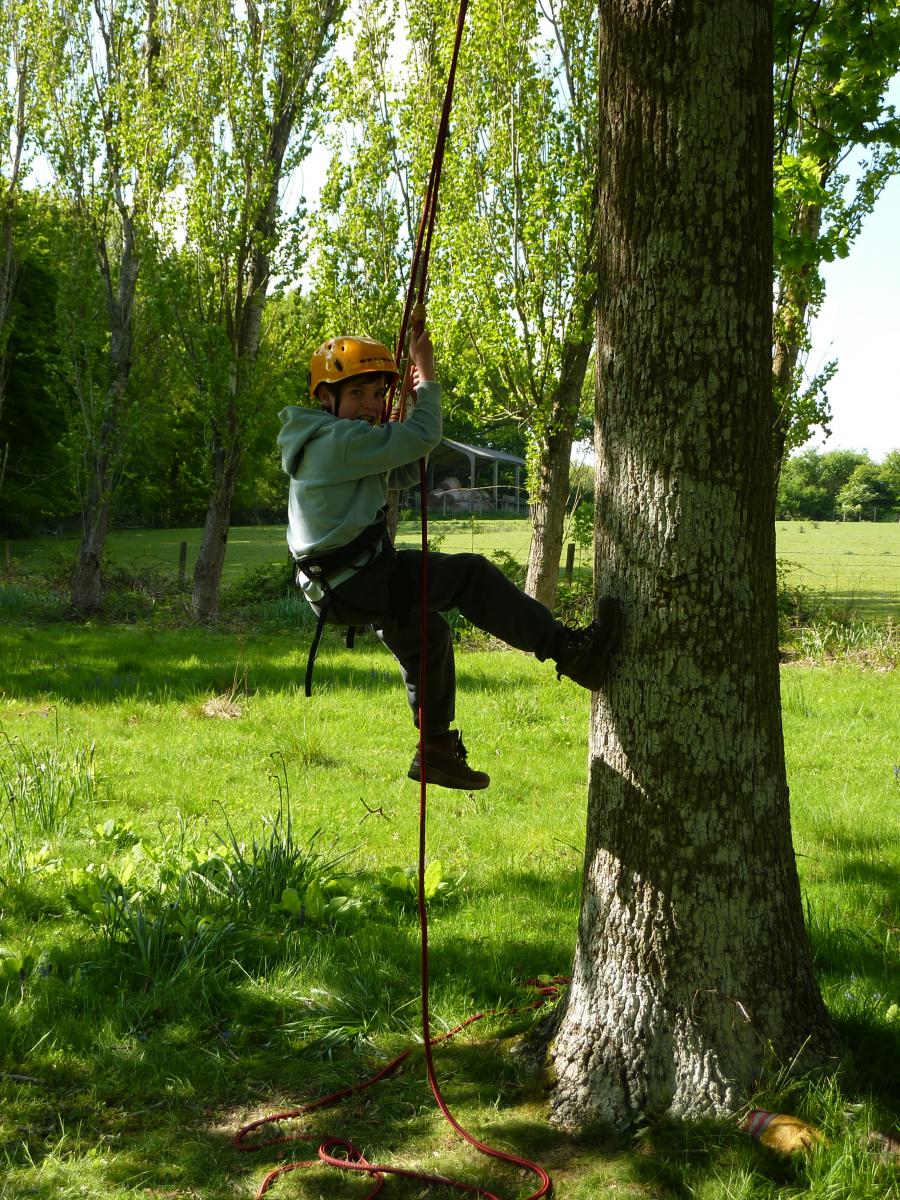 Tree Climbing Pilot– 3 Leaders testing my ideas out for suitability.
May 2013                 
Tree Climbing Event, with 3 stations:
1 - Belayed freeclimb up regular branched oak.
2 - Branchwalk balance (ground based), developed into footlocking and pantin away from stem.
3 - Body thrust to 4m & descend, against oak stem with small branch and pulley anchor points.
What can we learn
For me, that having a site set up with the different stations allows trainees to get going immediately and can limit time wasted faffing around just attempting to get a first anchor point. Also the belayed climb is a great confidence booster, and for advanced students can introduce belayed rescue concepts early on. I now use this idea on some basic tree climbing courses to get away from potential rope confusion and isolate natural branch climbing techniques.
From a trainee perspective the session showed that turning up, listening to the instruction, seeing a demonstration and just doing can lead to great achievement, no bad habits to unlearn, no preconceived ideas or limiting beliefs to hold you back. 
The Scouts picked up the use of body thrusting techniques and the differences between a branch and pulley anchor point on this activity.
A child like climbing style is a good way to approach some trees, where branches are accessible or evenly spaced, and later some moves can be made with little reliance on the rope – it's just there as a back up.
All of our training team are Lantra approved arborist instructors. Get in touch to get yourself booked on to one of our many courses including chainsaw training, tree cutting courses and LOLER inspection courses.