Aerial Chainsaw – Free Fall techniques -use and the importance of High Anchor Points
On both our Basic Tree Climbing & Aerial Rescue (CS38) and Aerial Cutting courses (CS39) great emphasis is placed on establishing a high and strong primary anchor point. This is a requirement of the assessment but more than that it starts to develop the mindset required to work successfully and commercially in trees.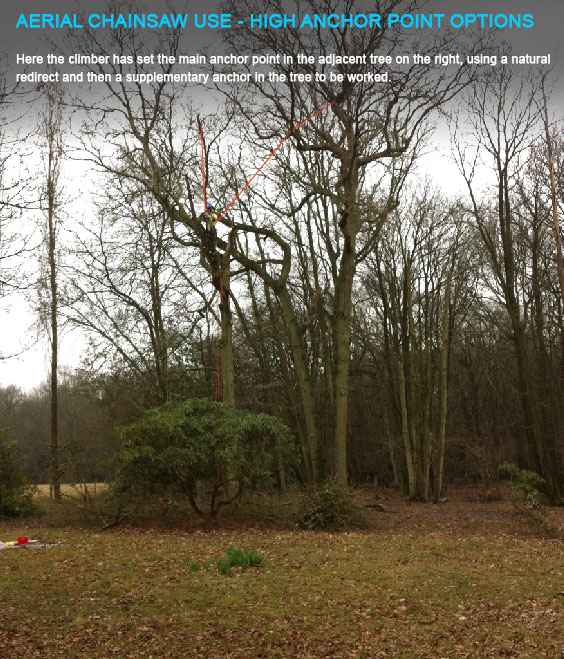 It's worth mentioning that before considering any climbing and aerial cutting operation a work at height assessment should be carried out to establish whether other options within the Work @ Height Hierarchy are not appropriate. On a climbing training course, because we're training climbing this process can often be forgotten!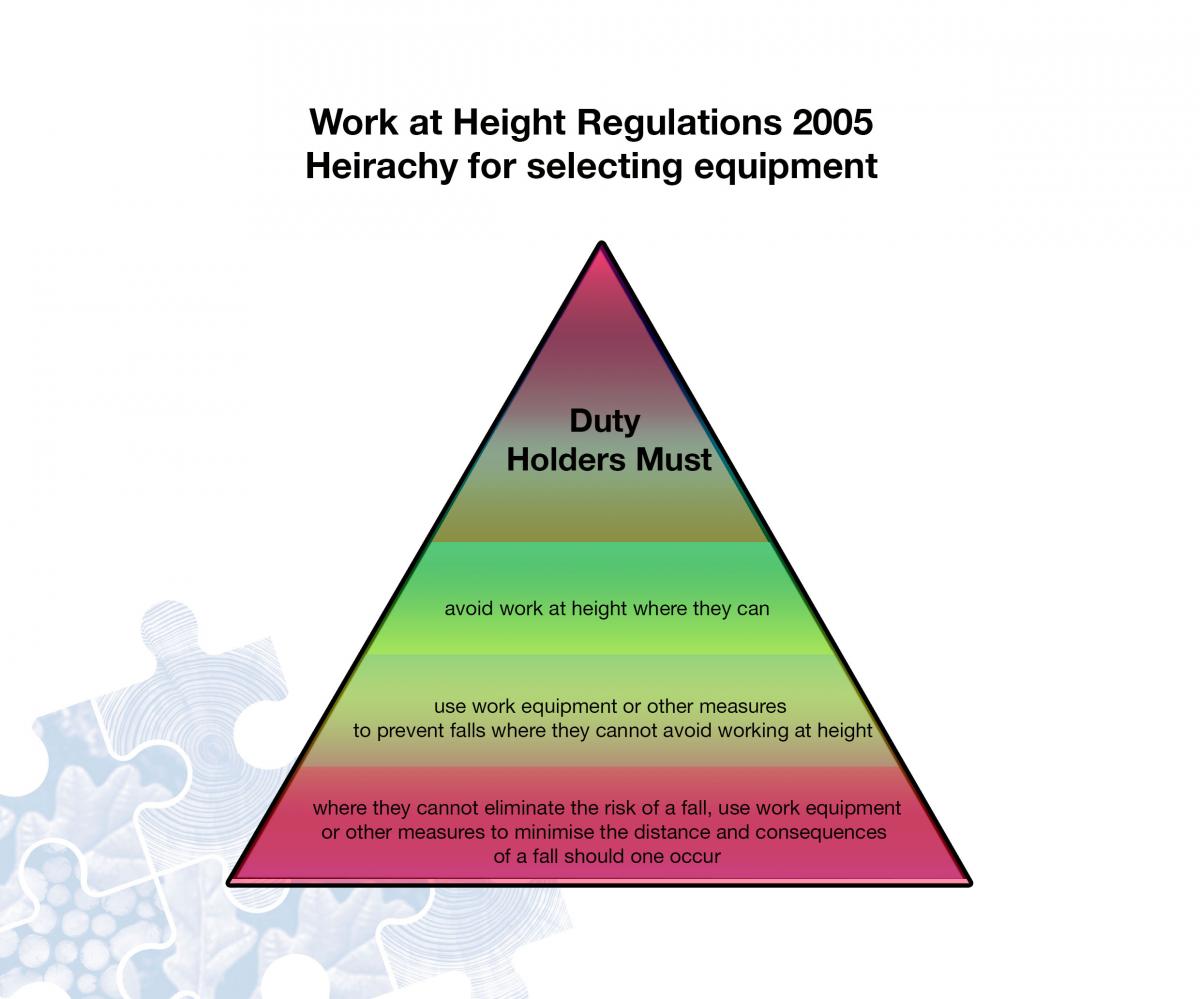 Whilst not the main focus of this blog post of course, once a climbing operation has been selected a thorough risk assessment, emergency plan (including aerial rescue), visual tree assessment and kit checks to comply with LOLER must have been carried out. Selection of anchor points must always be carried out be a suitable trained and competent operators with due regard to the tree species, condition, local defects, leverage forces, and be thoroughly tested before use. This is comprehensively covered on the training courses.
So, assuming a climbing operation is appropriate then what are the benefits of a high primary anchor point?
Quite simply it allows the climber the best opportunity to access the largest part of the canopy and minimizes the rope angle. All other things being equal (branch friction, weather conditions, climber skill) it should offer the best work positions, which in turn is the key in delivering accurate cutting.
For aerial chainsaw use a comfortable stable position is a must, and perhaps in a rush to get on with the job many will settle for a second best anchor point (either on NPTC Assessment or during a training course) – this often results in either poor quality cuts in terms of accuracy or can be dangerous due to the risk of a fall and long pendulum swing.
What is a work position? – Simply a position in the tree where work needs to be performed, technically it is where a fall protection system is being used where the rope moves with the user, and this is distinguished from rope access where the user moves along the rope. Basic rules for work positioning are to avoid slack in the system (<500mm) and avoid climbing higher than the anchor point (<250mm), this all helps to minimise the chances of falling into an object or being subject to high arrest forces.  Developing good work positioning skills is what these courses are all about, and we spend a lot of time in the tree standard setting and refining these positions to students.
The best work position may involve the following –
Ø  Low line angle from main anchor points – little risk of pendulum swing
Ø  Secure footing from high friction bark or into forks or backed up by endless sling chokered
Ø  Body not in line of saw or in kickback trajectory
Ø  Lines away from cutting equipment
Ø  Local mobility maintained, to look at cuts or take evasive action
Ø  Ability to absorb branch movement when cut section leaves the tree
Ø  Weight into rope systems maintains balanced stable position
Ø  Can transfer weight from rope - to tree  - to ropes with ease
Ø  Supplementary anchor points allow triangulation
Ø  Lateral thinking – anchor point in neighboring tree or trees (floating)
In the transition from basic tree climbing to aerial cutting the work position starts to evolve from what was previously just an exercise in getting around the canopy to establishing those positions to carry out specific cutting tasks.
In the photograph a high anchor point was not achievable in the tree to be worked (due to storm damage there was no central leader and it was comprised with weak attachments) However a neighboring oak dominated the position and it was decided to use this to achieve via a natural redirect the highest anchor point possible. This also has benefits when continuing the cutting on the stem, and this is a great way to begin the transition from free fall cuts to rigging, without the complication of being anchored near to the cutting area.
References
Top Handed Chainsaw  Use  HSE Research
http://www.hse.gov.uk/research/crr_pdf/2001/crr01402.pdf
Work @Height Regulations 2005
http://www.legislation.gov.uk/uksi/2005/735/contents/made
All of our training team are Lantra approved arborist instructors. Get in touch to get yourself booked on to one of our many courses including chainsaw training, tree cutting courses and LOLER inspection courses.